With over 2.9 billion total monthly visits, Instagram has become one of the world's top 10 most-visited websites globally. The platform has evolved considerably since its first launch in October 2010 and will continue to do so, attracting more and more users to join InstaWorld.
As the audience increases with time and new algorithms are added to enhance the user experience, it becomes really difficult to make your content competitive and appealing for both users and the platform itself. However, this doesn't mean you have no chances to go viral on Instagram! Below we've introduced the most effective content creation tips that will surely help you to succeed in increasing your content visibility!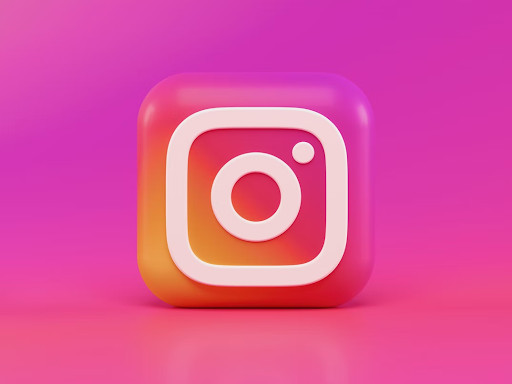 #1 Mind the Aesthetic & Visuals
Today, it's no longer enough to just appear in the feed to hook your audience and encourage them to interact. A variety of bloggers, influencers, and popular personas on social media pay extreme attention to the visuals of their profiles. So, if you want to go viral with the content posted, Instagram aesthetics is a top priority to care about. 
A good Instagram aesthetic features a consistent color palette throughout all posts and can be easily achieved by using the same filters or photo backdrop. Even the simplest photo editor offers a diverse selection of ready-made filters that can finalize your content in just a few taps!
#2 Like, Comment & Engage With Other Content
Another great hack that can help you to go viral is to consistently reach out to your Instagram audience. Similar to other social networks, Instagram algorithms also mind the way users interact with the content they like or don't like. Additionally, there's no easy way to boost Instagram engagement than by staying closer to your audience through likes, comments, and shares!
However, stay away from single-word and one-emoji comments, as they can be a signal of bot engagement and can easily drive your audience away rather than start interacting with your account or its content. 
#3 Get Inspired by Your Competitors
As a creator, you know the feeling when you accidentally run out of new ideas and keep silent until the inspiration is back. That's not the best way to go viral on Instagram, as the social network encourages staying active all the time and building momentum. 
In this case, analyzing competitors within the target niche is a proven way to find some new ideas for your content. Here, it will be really useful to learn when and how often competitors post on Instagram, what type of content they mainly focus on (Instagram Reels, stories, or old-school posts), and their engagement rates. Apart from that, try to determine the specific "hooks" that help them to attract an audience and maintain their interest. 
It's also important to remember here that copy-pasting the ideas into your profile might not be the best idea to get the top rankings on the "suggested" feed. Instead, if you like the concept or idea released by competitors, try to reconsider it by adding your finishing touches, changing the style, or editing the format. This way, you'll ensure that the content doesn't violate the copyright yet can compete for users' attention with the other posts on the "Suggested" tab.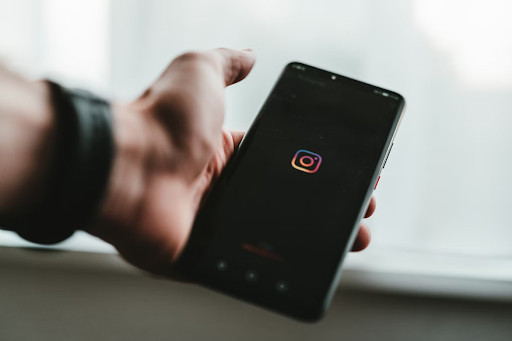 #4 Leverage Analytics to Determine the Best Strategy
Instagram analytics is probably one of the key components that help you to generate quality content that works. So, instead of playing a guessing game to understand your audience and trying to find the best ways to "hook" them – learn the analytics of your Instagram profile!
The most helpful information to start with using Instagram analytics includes:
Age range and gender of your followers

GEO information

Peak activity time

Number of comments, likes, shares, and saves each post gets

Total number of impressions
This opens up many opportunities for testing audience engagement, as well as highlighting the main factors that can enhance your content quality and online presence. 
#5 Run Viral Instagram Contests 
Viral contests seem to be an integral part of social media. Giveaways, photo, caption or video contests, seasonal and holiday-themed contests – all these can significantly increase the performance of your profile and boost the engagement of your content. 
While that might seem pretty simple, launching a contest on social media requires thorough planning and preparation. So, once you've decided to run a giveaway on Instagram, make sure the contest can provide a certain value to users and is relevant to your target audience. 
There are also many tools that can simplify different processes of your Instagram contest: randomizers help you to define the winner and you can use the best snipping tool for Mac or capture screenshots on Windows will easily capture the results to share online. 
All in all, various contests such as Instagram giveaways can contribute to building genuine relationships with users and also give a huge boost to your content visibility. 
#6 Focus on Videos Over Photos 
There's no secret that Instagram started with the idea of photo sharing, but in over a decade of its evolution, it's now become a serious competitor in the video content industry as well. Instagram Reel, for instance, can be a decent alternative to TikTok and YouTube Shorts content, which allows users to film or upload video clips for any topic they want. 
Of course, even with reels, it's essential to never miss the focus on making your videos visually appealing. For this purpose, getting a functional, user-friendly video maker is simply a must-have for anyone who's trying to go viral on Instagram through the content posted there. 
Conclusion
As you can see, there are a variety of methods that help to enhance the content visibility on Instagram, increase engagement and reach your target audience effectively. Now that you know the essentials for going viral on Instagram, it's the right time to start implementing those in practice! Feel free to try any of these tips and see impressive results right away!